LED DOWNLIGHTER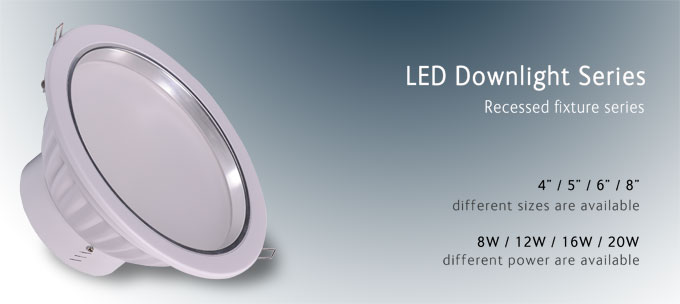 LED downlight
Super bright SMD5630 LED as lighting sources, high efficiency,energy-saving, eco-friendly;Aluminium alloy frame with high-thermal conductivity, simple and nice;Integrated heat dispersion structure, low lumens depreciation and long lifespan; Built-in reflector,high light output and uniformly light; Built-in constant current driver, universal available; Easy to install.
Features
luminous efficacy >80lm/W;
Light source: low power SMD LEDs (placed in the edge of the plate)
Quick response when power on , no noise, no UV, no strobe light;
Adpot own-designed LED driver with high power factort;
Low luminous decay, Quick response when power on, long lifespan, no noise, no UV, no strobe light, no pollution;
Lightguide material:Al-alloy shell, High thermal conductivity
Color: Single color,bi-colour, RGB; (various colors available)
Input Voltage:AC100V~240V available
Color temperature: 5500K-7000K( Optional, according to your requirement )
Ambient temperature: -20℃ ~40℃
Lifetime: ≥30,000hrs
Beam angle: 90°
Installation: Convenient and efficient, push-in type .
※Certificate:CE, RoHS & ETL approved, with 2 years quality warranty.
Dimensional Drawing

Parameter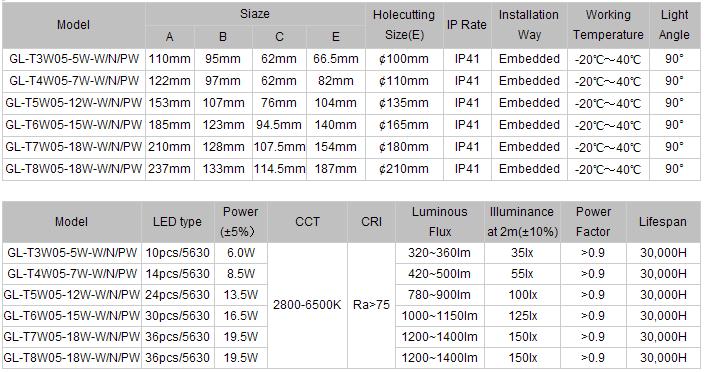 Installation Drawing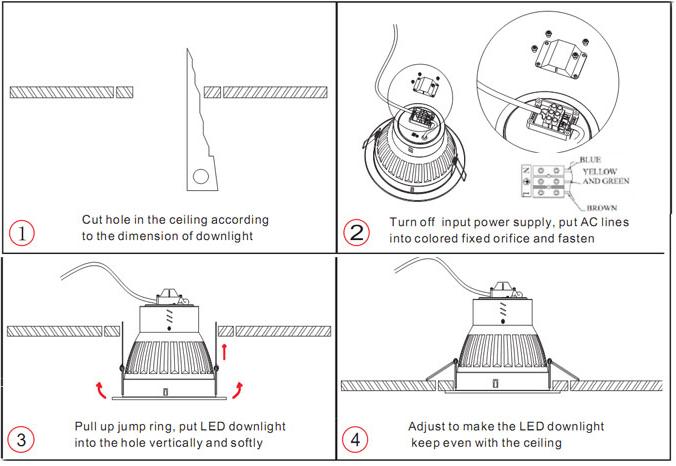 Application:

◎ Commercial lighting, environmentally friendly lighting, warehouse , supermarket and home illumination.
◎ IT, call centers, shopping malls and Exhibition Hall, art gallery, the hospital hotel and other public places.
◎ Exhibition Hall, art galleries, museums, offices, reading-room, corridor, staircase lighting,such as contour range
Package of LED ceiling light :

NOTE :
When installation LED panel light, try to avoid the minefields, strong magnetic field and high-pressure region.
Ensuring a solid connection correctly in order to avoid short-circuit damage to components and trigger fires.
Installed in a well-ventilated place to ensure appropriate environmental temperature.
Using the led panel light, please check the local voltage compliance product requirements.
To prohibit the live wiring, check to confirm wiring is correct, check the no short-circuit, and then power!
In case of failures, do not maintenance in private.